Wood Dale Jr. High
Specialist's Newsletter
May. 2017
STEM Engineering Lab
6

th

grade – 1

st

unit will be Marble Cars. Students have to create a car powered by a marble rolling down a ramp. They may only use 1 index card (3x5) and scissors. No glue, tape, staples etc. Goal is to get their car at least 1 meter down the track. Next unit will be catapults with pyramids to follow.

7

th

grade – Students are discovering Erector Sets. They started with small individual sets and are now working as a team with much larger sets. Teamwork and problem solving are the keys to success. Next unit will be card towers followed by catapults for accuracy.

8

th

grade – Students will be designing, building, and testing a rescue mountain litter. They'll have to rescue a victim and get him to safety without furthering his injuries. After that, they will be designing a way to use a vacant lot to beautify their neighborhood.
Mr. D. West – dwest@wdsd7.org
There's nothing I believe in more strongly than getting young people interested in science and engineering, for a better tomorrow, for all humankind. Bill Nye
Art Department
6th Grade: Students are currently working on their Hand Design. They are learning how to effectively create patterns and designs by utilizing color, shape and lines together. they are also learning their Analogous colors, as well as creating depth by incorporating foreground, middleground and background. Next week they will begin their Clay project, where they will learn how to use positive shape and negative space together to create a two dimensional work of art.
7th Grade: Student are currently working on their Unity project. They are learning how to use an equal amount of the elements of art throughout a composition to create a work of art that is pleasing to the eye and brain. Along with that they are learning how to effectively utilize the negative space throughout the composition.
8th Grade: Student are continuing to work on their Graduation Tags. they are excited to get them completed and displayed for the Promotional Exercises. They are using techniques they learned in 6th and 7th Grade to independently apply them to their Tags, so that it is more personalized and Original.
Thank you to all the students and families that were able to attend the Fenton Art Fest on May 3, 2017. It is always a pleasure to see students and parents take an interest in the Fine Arts.
Mr. Bruce
Physical Education Newsletter
Physical Education dept just sent out Fitness Gram report goals last week. Please take a moment to look them over. We are winding down the end of the year. Our students will have one last cardo test at the end of May and a 6 minute run. We have been training everyday in P.E. in preparation for the test.
Coach Rodrigo and Coach Owen
Music
The spring musical, Guys and Dolls, was a big success! The music department also had the honor of performing at the 50th anniversary of the junior high. We brought back some of our favorite pieces from throughout the year and had a lot of fun sharing music with former students and faculty. To close out the year, 6th and 7th graders are preparing to sing at the end of the year assembly, while 8th graders are preparing a piece to perform at graduation.
Miss
Amy Gruben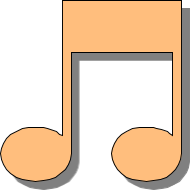 Health
This month seventh and eighth graders will be starting their Life Management curriculum. The modules include, Household Maintenance, Money Management, Post High School Education, Caregiving, Careers, Internet Safety, Travel Planning, Sewing/Laundry, Cooking/Sanitation, and Baking.
Mrs. G. Crawmer